Birth Date
Height
Weight
Eyes
Hair
Build
Glasses
She is
Smoke
Drink
4 July
157cm 5' 2''
60 kg 132 lbs
green
light-brown
petite
No
right-handed
No
Socially
Field of activity
Services
Occupation
Hotel - restaurant administrator
Marital status
Single and No children
Want to have children?
will decide with my husband
I'm looking for
Marriage, Romance, Relationship, Dating
Birth Date
City
Height
Weight
Eyes
Hair
Build
Glasses
She is
Smoke
Drink
I'm looking for
4 July
157cm 5' 2''
60 kg 132 lbs
green
light-brown
petite
No
right-handed
No
Socially
Marriage, Romance, Relationship, Dating
Field of activity
Services
Occupation
Hotel - restaurant administrator
Marital status
Single and No children
Want to have children?
will decide with my husband
My Languages
Russian
Means is a native speaker, needs no help in speaking
Polish
Familiar with frequently used expressions and able to express oneself in everyday situations.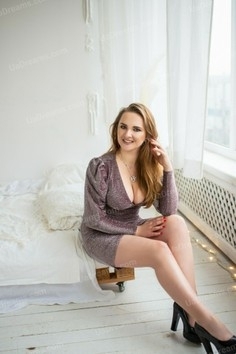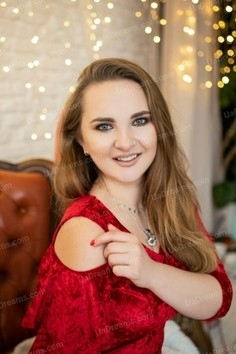 What I do in my leisure time?
I don't have much free time, so I can't use it freely! I really appreciate it when I have a free hour for myself! Basically, I love reading, writing poetry, and planning my leisure time! This also includes listening to music and watching movies! As for the time spent in nature, I like to walk in the park, gather with friends in the fresh air, as well as picnics when it's warm! In winter, I am happy to go to the cinema, to cafe with my friends and close ones! So, everything is very simple, but these things make me feel alive and happy!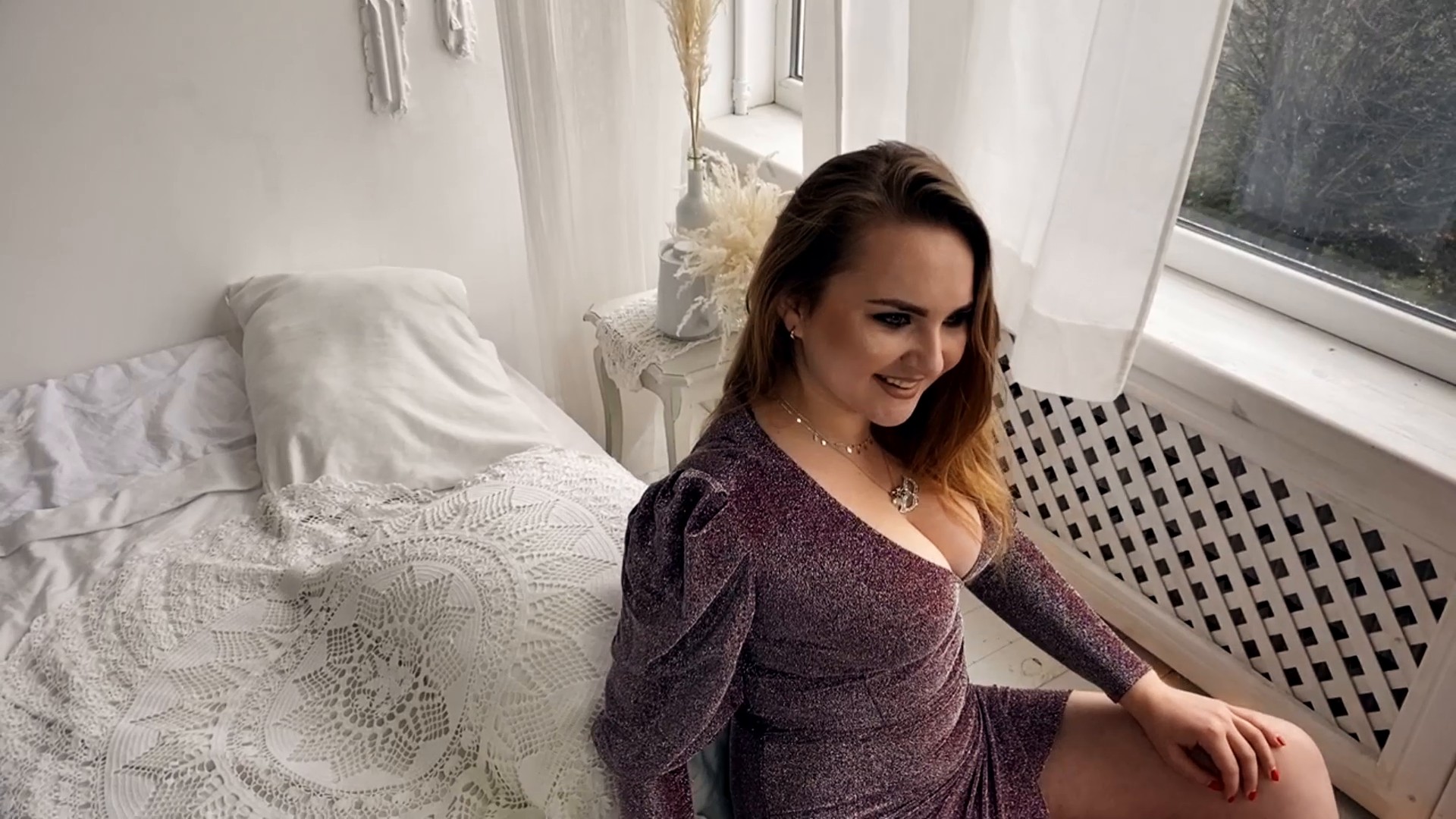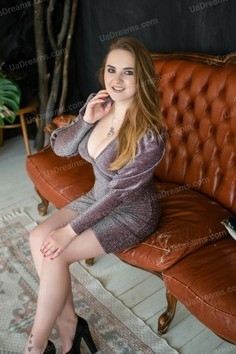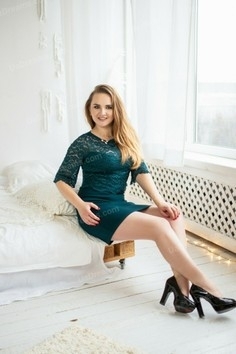 How would I describe myself
I know that from the outside it is better to know who I am! People appreciate it very well and can tell me my merits and demerits! All I know about myself is that I am a confident person, I like to develop and learn something new. I am very courageous and calm! I have and appreciate people with a great sense of humour! I am very persistent and always go to my goals! I appreciate myself for the fact that I can say "no" to people and things that I do not like! I hope, that my future husband will be proud of me and our future!
The type of man that I desire
I want to be with a man who is worth me and our relationship! I want to be sure that this person is ready to change, help, and become better for the sake of our relationship. He must have self-confidence, a good sense of humor, and kindness! He must be responsible for his actions and words. And of course, he should do more than speak. His actions will speak for themselves! As for common interests, it doesn't need to be a person who is identical with me! He must have his own interests and plans for life. Based on this, we will build our happy world together!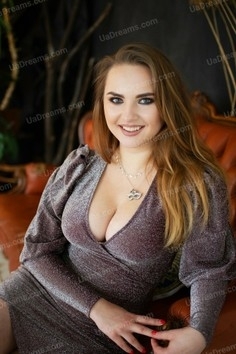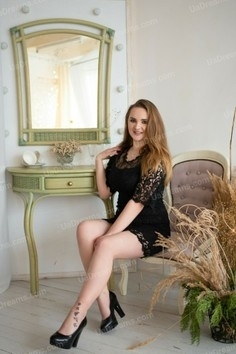 My future goals are
My plans for life are also typical and simple! I appreciate the fact that I can develop myself as an employee in the hotel business! I would like to reach great heights in this business, as a general manager, for example! Or open my own hotel in 15 years! As for family life, I want to be a good wife for the most special man in the world! I want to cultivate all worthy and good qualities in order to be a good example for our future children. I also want to finish my English courses in order to live abroad and travel freely around the world.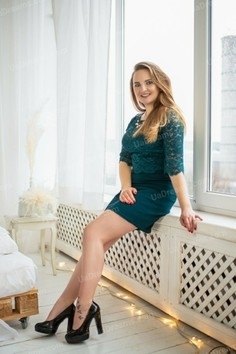 About my family
I live with my mother! Unfortunately, I don't communicate with my father! He lives abroad and I haven't seen him for years! But I can easily say that my Mother is my blessing from God. She is a real friend, supporter, and protector! I appreciate that we live without quarrels, in peace and love! It is very comfortable for me to be next to her in difficult moments. I appreciate it when she wants to give me all the best, she has in her life! Also, I have grandparents. We meet on holidays and sometimes on weekends!
My typical day
My day always begins with a smile! I believe that a good mood inspires automatically! Smile, good music - and a cool day is guaranteed! I like delicious breakfasts! For example, delicious coffee with something sweet! Next comes the make-up, this is a precious time for yourself! I go to work and enjoy my time there! Evening is full of pleasant emotions too! After work I dedicate time to preparing delicious food, shopping, sometimes meeting with friends, and reading before I go to bed. I take a shower and have a relaxing cup of tea before I fall asleep!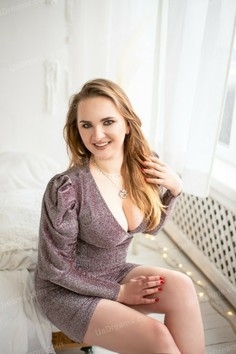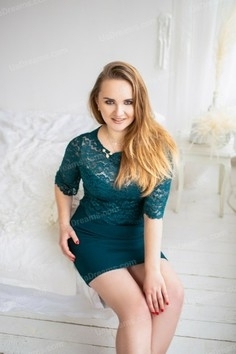 Our personal opinion of this Lady
We think Yana is a truly pleasant, charming and feminine lady, who has an ability to create an own pleasant atmosphere around her. She is helpful, respectful and a little bit shy. This is her peculiarity. We think she will have a great success in her choice. Beside all of this, she is family - oriented. Her future husband will be happy that his wife has so soft and sensitive character. We are sure, this lady has own life values and appreciates everything that she has in her life! Also, we want to admit, she is a positive person with a cute smile!