Birth Date
Height
Weight
Eyes
Hair
Build
Glasses
She is
Smoke
Drink
27 May
163cm 5' 4''
56 kg 123 lbs
green
blonde
slim (slender)
No
right-handed
No
Never
Birth Date
City
Height
Weight
Eyes
Hair
Build
Glasses
She is
Smoke
Drink
I'm looking for
27 May
163cm 5' 4''
56 kg 123 lbs
green
blonde
slim (slender)
No
right-handed
No
Never
Marriage, Romance, Relationship, Dating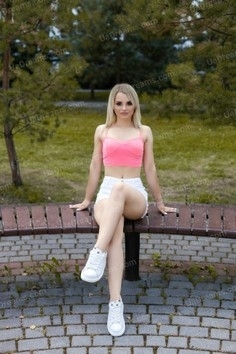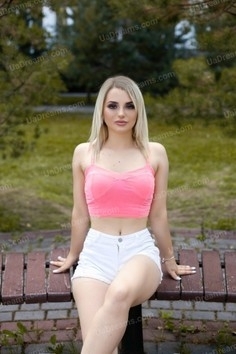 What I do in my leisure time?
I love to spend my leisure time indoors as much as outdoors. When I stay at home I like reading books and watching movies. That relaxes me and distracts me from my thoughts during the day. I like cooking and cleaning my house, it calms me and makes me happier when I see the results of my labor. I like to do sports and often go to the gym. I am into leading a healthy and active lifestyle and trying to keep my body in a good shape and keep my mind clear.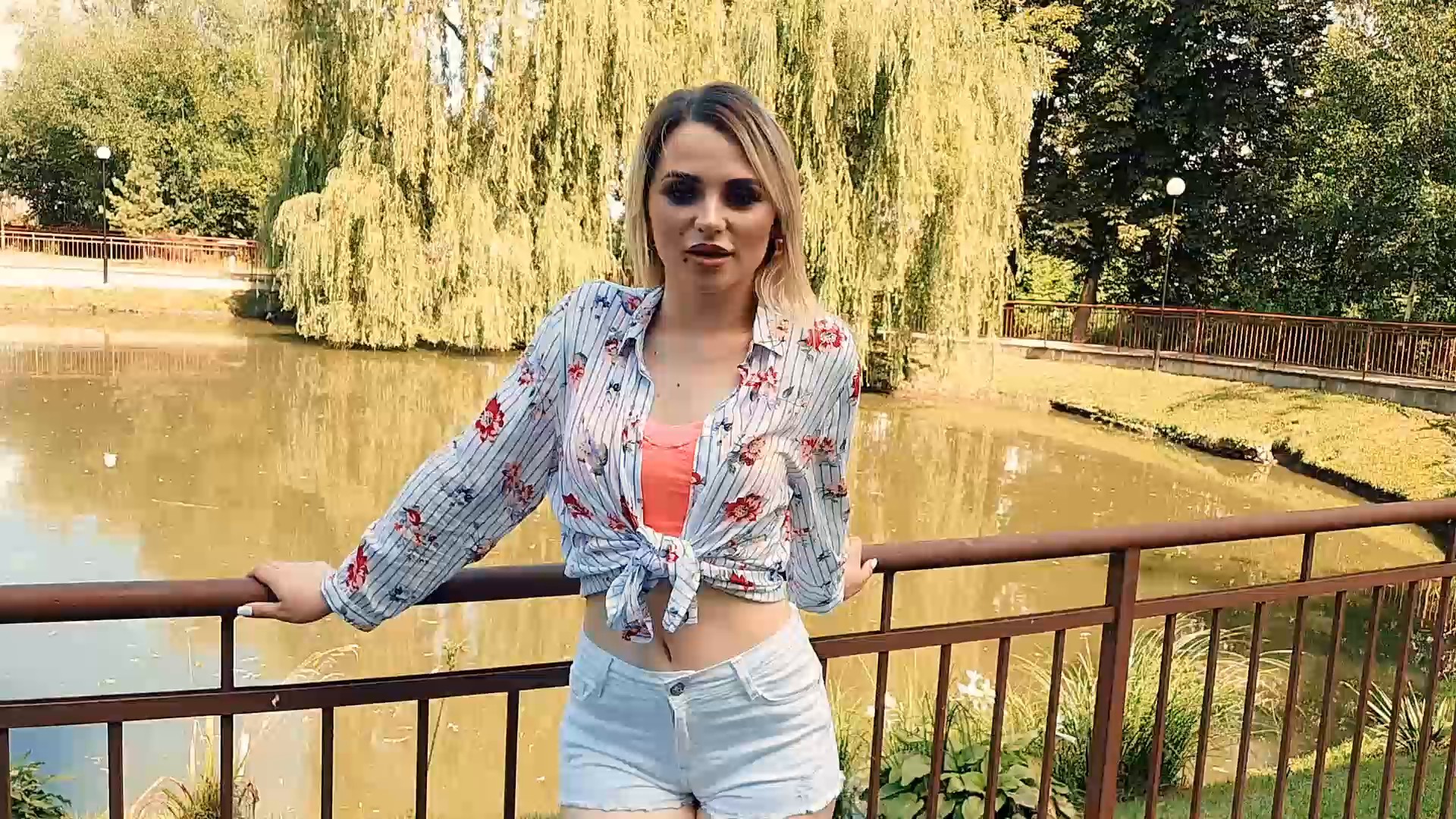 How would I describe myself
I am a loving and caring girl, I love my family and my friends. I enjoy what I am doing in life and I love beautiful things. That inspires me. Also, I think it is important to go your own way and love what you are doing. I am a make-up artist and it is my passion in life. I want to be a real professional in this sphere and open my own business someday. I love my life and the people that surround me. I am a positive and kind person and always try to help others if I can.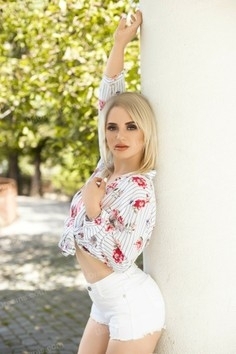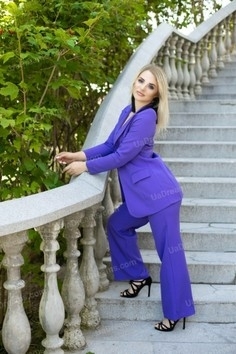 About my family
My family is not big, it consists of 4 people: my father, my mother, my older sister and me. My family is a real example of a family that I desire to have in the future. We are a real team and always support each other no matter what. I can go to my parents for any advice and they will help me with my situation. I think a family is a safe island in this world where you can come and feel loved and understood. You can share your feelings and emotions and never been criticized for them. It's a place where you are loved for the person you are. A family is the most important thing in life for me.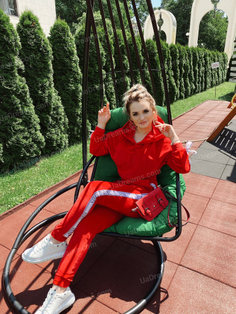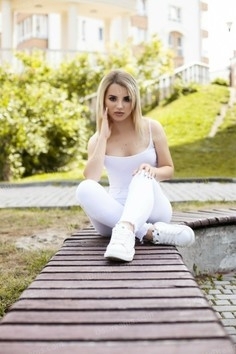 The type of man that I desire
I am looking for a purposeful and kind-hearted man. I would like to meet a man who is mentally strong, supportive and reliable. I can fall in love with a smart, honest and true person, who isn't afraid to be himself and know what he wants from life. I love it when a man knows how to treat a woman and can show his vulnerability and sensuality. I like loving and caring guys. I am sure that I can love a man just the way he is and will never try to change a thing.
My typical day
My typical day begins early in the morning, especially when I have a bride for make-up. That's why some days I can wake up at 5 a.m. and be ready to make this world beautiful:) I enjoy my work and it takes the most part of my day. When I finish work, I like to go for a walk with my girls. I love my friends and we always spend a great time together. They are like my second family to me. I am a kind of homely person and I like to spend my time at home. I am never bored there and always can find myself some activity.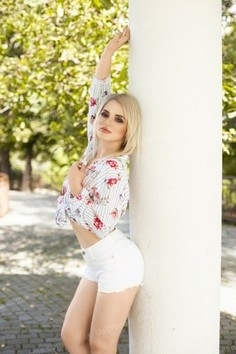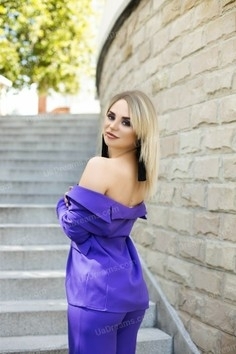 My future goals are
My future goals are to do what I love and be surrounded by people I love. So, I have 2 goals: to be successful and develop my business and make a strong and happy family. I am sure that I can combine these two things without affecting any of these spheres. I dream to open my own beauty space because my passion is to make other women feel beautiful. That is my hobby and business of my life. I want to have a happy family and children because it's a true sense of life. Family is a real treasure in life and I will be the happiest and the richest woman in the world if I have my own family.
Our personal opinion of this Lady
Viktoria is a good-looking and easy-going girl. It is always a pleasure to talk to her. She is a nice person and a tender woman. You can feel the warmth and kindness that go from her. She always looks at her best and has a great sense of beauty and style. When you are talking to her, you have a feeling like you have known each other for many years. She is a great interlocutor and is very interesting and easy in conversation.